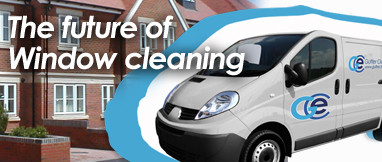 Depending on the type of building you live in we can bring anything from a bucket to tall ladders and even our commercial high reach equipment. This will allow our professional window cleaners to clean every inch of even the most difficult to clean windows.
We work with many homeowners to set up full cleaning services on a scheduled basis to ensure their home's windows are always looking their best. You will appreciate how much better your house looks from the outside and how much clearer the outside world looks through your newly cleaned windows.
Neglecting your windows and gutters for an extended period of time allows environmental pollutants and chemicals to build up on the glass. These contaminants will eventually chemically bond with the glass, causing extensive stain damage which is expensive to repair.
In addition to the risk of injury, you will also have a lot of trouble getting the windows completely clean. When you do not have the proper tools and products necessary to clean your residential windows you will often end up missing areas. This is typically because you would have to lean over to get the far corners and on a ladder this can be very difficult. When you hire our team of expert window cleaners you not only get the best trained individuals in the industry, but also the proper equipment.
We have been delivering a top quality service to the residents of Devon.
We offer Customer Satisfaction - GUARANTEED
Most of our customers want their gutter and fascia cleaning done regularly, and others might only need it once or twice a year. Once we have inspected your gutter system we will recommend how often it needs our service so you won't have to worry about your gutters ever again. We will ensure they are always clear of all types of debris and working properly to keep your home or business safe and looking great. If you have any questions about your gutters, or any other services we provide please don't hesitate to contact us.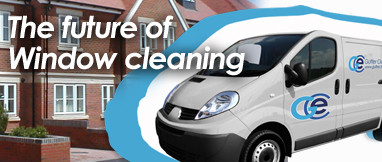 www.guttercleaningexeter.co.uk
Exeter Office 01392 984107
Email: info@guttercleaningexeter.co.uk

www.guttercleaningexeter.co.uk
01392 984107
info@guttercleaningexeter.co.uk